So what's virtualization? It's the process of migrating individual file servers running on individual server hardware to a single server that runs each server "virtually" on the same physical machine. The servers are isolated so they don't know that they aren't installed on a single physical machine. Why do it? Because it's more cost efficient, uses less energy, uses less physical space and is really, really stable and much easier to manage.
Each virtualization server can run more than 20 individual servers if needed.
Even though we are a Microsoft Solutions Provider, we prefer the VMware, Hyper-V or  Linux, preferably Type 1 systems as they have been proven effective and reliable. These software releases are free or have a minimal cost for most company's needs.
The big players are VMware and Microsoft Hyper-V. Red Hat has an amazingly good virtualization product that is very cost effective and stable. Amazon uses virtualization for their "cloud" portfolio of IT offerings as do everyone else as far as we know. They don't just sell books.
Call us at 678.269.8111 or reach us by email.
The basics –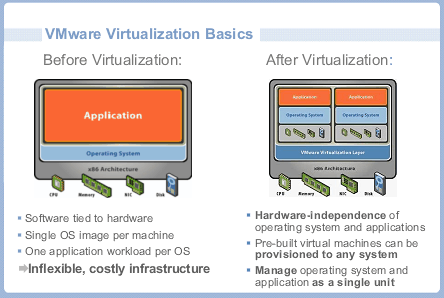 Small company, one physical machine, many servers –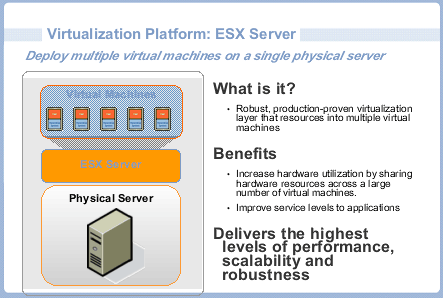 Large company –