We are pleased to offer two major cloud provider services for your company –  email, contacts, calendars and document system using either Google Apps for Work, now known as G Suite or Microsoft Office 365 services.
Both Google and Microsoft have become leaders in providing these services. We offer both, and can migrate either for you. Google's version of these services are priced at $50 or $120 per employee per year depending on features and Microsoft, $60, $99 and $150. Google adds unlimited storage and archival storage of important material for $120, versus 30 GB per user under the standard $50 plan. Google can also use Microsoft Outlook as your employee's mail/calendar software so you won't need to retrain your people as can the Microsoft offering.
Let us provide a webinar specific to offering these services. Just email or call us for details.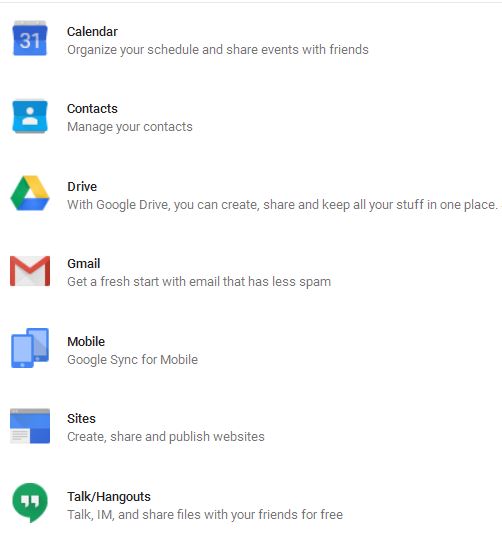 Microsoft includes the full Office Suite under their $99 and $150 annual plans. The Microsoft $60 and $150 annual plans are very similar, except for the provision of the Office Suite use for the additional $90 a year. Microsoft offers 1 TB of storage per user under its plans.

Migrating documents, presentations and especially office email is very complex to get a clean cut-over, so that on a Friday your employees are using in-house email and data services and on Monday morning they are using cloud services for everything. Depending on your company size it can be straight-forward or very complex.
The hidden advantage of using Google and Microsoft cloud services is that you no longer have to worry about maintaining in-house computers and keeping them up to date. It's all done by these two companies, and they guarantee that they'll function properly for 99.9% of the time, or with a downtime of no more than about one hour per year.
Yes, you can attempt to do it yourself, but it's a complex and precise timing job to do it properly. We work with you to do it right, the first time. Send a email to sales@networkconsultantsinc.com, and we'll visit to survey your needs and quote a migration/services price.
If you already have Office 365 we can also quickly migrate your mailboxes to Google Apps for Work and even vice-versa. If you want to try both, we can even migrate test accounts to both services so you can try each for a month and find which service you like best.
* On July 15, 2015 Microsoft stopped providing security patches and support for its 2003 series of products. After that, hackers were able to attack those systems without Microsoft patching the never-ending security flaws. If you have these products, you must migrate to a newer product or move those service to the cloud to avoid being hacked.
Call or send us an email for information.